When is the best time to visit New York City?
---
If a four-way competition were held for the best time to visit New York City, it's quite likely autumn would make off with the golden statuette. (Of course, winter would be close on fall's heels.)
---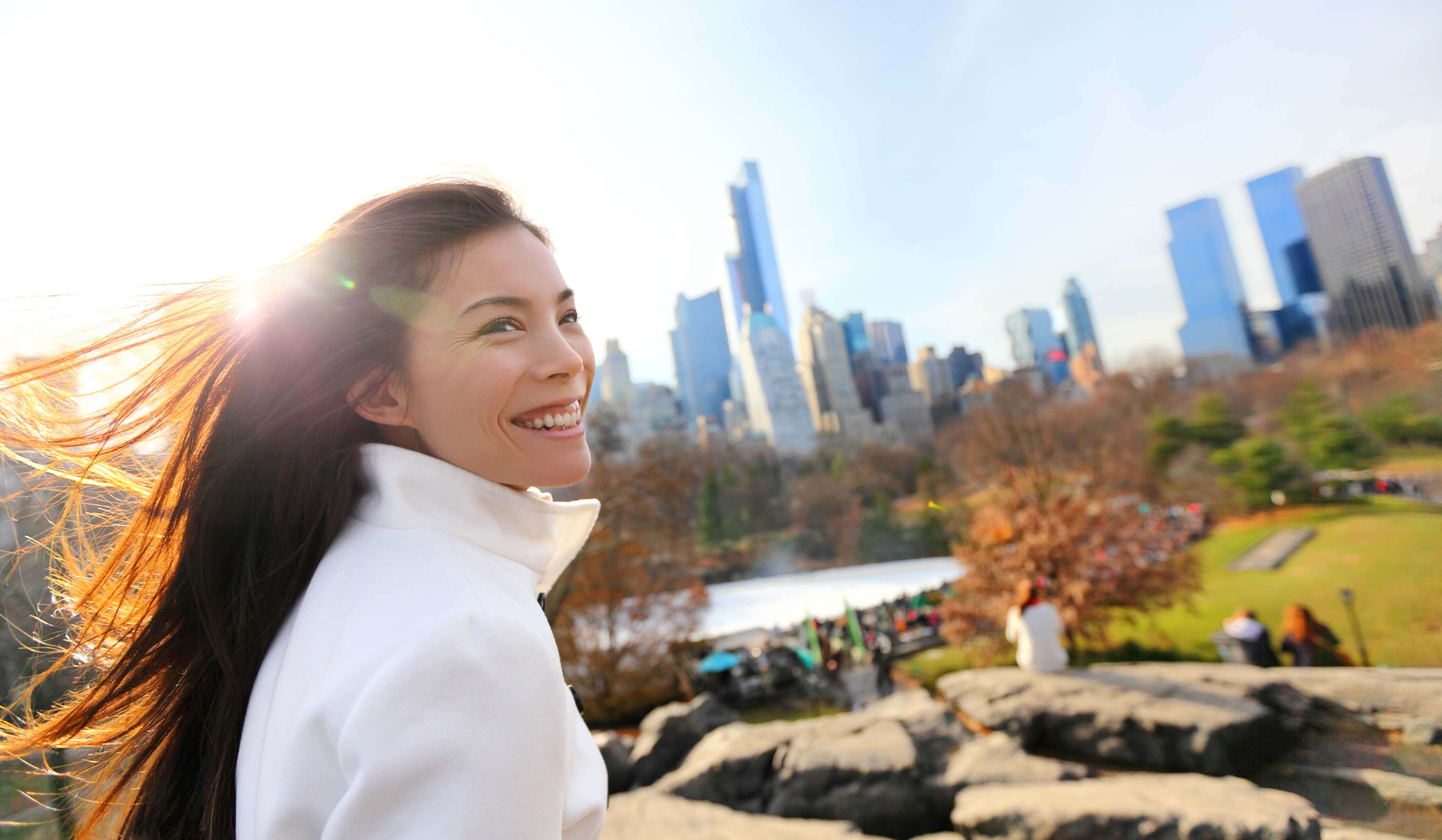 The Best Time to Visit New York
Thanks to the splendor of New York City holidays, some say fall while others argue winter.
At The Sherry-Netherland, we've been penning insiders' notes about the changing seasons with each passing year since 1927. There simply isn't a better Central Park hotel vantage point than ours at 781 Fifth Avenue, overlooking Grand Army Plaza at East 59th Street. Allow us to share a few observations about what makes fall (and winter) in New York City so special, starting with Central Park at its showiest time of year.
Fall in New York City
Central Park Fall Foliage
Book one of our Central Park suites overlooking Manhattan's leafy oasis. Then take a walk in Central Park to kick around a few colorful autumn leaves, or row a boat under the drooping willow trees surrounding The Lake. Stroll along The Mall from 66th to 72nd streets, where one of North America's largest remaining stand of American elms shows off in autumn. The quadruple row of beauties form a cathedral-like canopy that makes these giants stand out among the 26,000 trees that can be found in the 843-acre park.
A Fall Tradition: The NYC Marathon
In 1970, the first New York City Marathon was held entirely within Central Park. Only 55 of the 127 all-male entrants actually finished the course that year because of the hilly terrain. Within a few years, the course grew to cover five bridges through all five boroughs, culminating in a Central Park finish where world records have been shattered.
Each year, more than 50,000 runners will participate in the world's largest marathon to accomplish personal triumph by crossing the finish line in Central Park at Tavern on the Green at West 67th Street. Supporting their efforts, millions of enthusiastic residents and those visitng New York City come together to cheer them on. For the best view of the race, book one of our City View rooms or suites.
Winter in New York City
Rockefeller Center
Prometheus marks the seasons. With this giant golden statue presiding over fall and winter festivities, the Lower Plaza at Rockefeller Center is a benchmark for New Yorkers to record each season as it's ushered in. In late October, when patio tables, sun umbrellas and bar stools are replaced by one of the world's most famous ice skating rink, it means the official countdown to the holidays has begun.
November brings big parades. From 23rd to 56th, Fifth Avenue hosts the nation's largest Veterans Day Parade. Next up — Macy's Thanksgiving Day Parade along Central Park West and Sixth Avenue to Herald Square. A giant Tom Turkey leads the lineup of balloons as high as a five-story building. Then the annual appearance of Santa and Mrs. Claus signals a new season of holidays.
At Rockefeller Center, the attraction's main event transitions visitors from fall to winter when the annual Rockefeller Center Christmas Tree is illuminated. And just outside The Sherry-Netherland, guests can see the world's largest Hanukkah menorah lit nightly for the Jewish Festival of Lights at Grand Army Plaza.
Holiday highlights are just a short walk from The Sherry-Netherland. Take in a view from Top of the Rock, watch the Rockettes kick up a storm at Radio City Music Hall's Christmas Spectacular, fawn over faeries at The Nutcracker at Lincoln Center and be there when the orchestra tunes up for the overture at your favorite Broadway musical.
NYC Holiday Shopping
When the agenda says shopping, The Sherry-Netherland's location is as good as it gets. Madison Avenue and midtown Manhattan shops are on our doorstep, and Bloomingdale's and Saks Fifth Avenue are among our style-setting neighbors.
Ticking all the names off your shopping list is one reward in itself. Afterward, we'll save you a table at Harry Cipriani, the perfect spot to sit back and enjoy a break from shopping. Guests of The Sherry-Netherland are entitled to 20% off all meals at Harry Cipriani, adding even more incentive to plan your holiday shopping trip in New York City.
Holidays in New York City at The Sherry
Whether you're visiting New York City during the fall or winter, let The Sherry-Netherland's concierge help you plan the perfect trip. Located just steps away from some of the best attractions in Manhattan and offering the most luxurious suites overlooking Central Park, our Fifth Avenue hotel is the place to stay. Escape to New York for the holidays with our special offers while enjoying a full suite of amenities in the comforts of our hotel apartments. 
Special Offers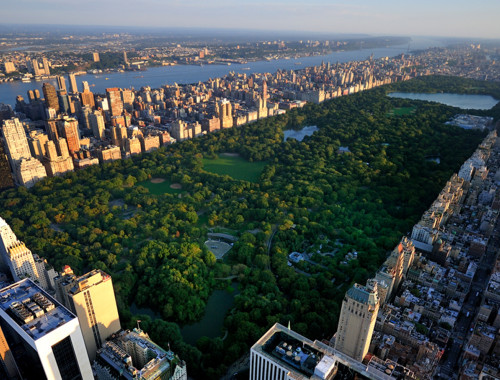 The New York Experience
Book a suite for a minimum of four nights and receive a significant discount on your very own New York Experience. Suites begin at 750 square feet and include a small kitchenette, all in the center of New York City.