Guide to Broadway Musicals
---
Just take a left upon exiting The Sherry-Netherland and head straight for the bright lights of Broadway. That journey to reach the footlights of a Broadway stage has inspired supremely talented performers for generations...but it will take you only 15 or 20 minutes to arrive at your seat.
The world's largest collection of top theaters is quintessential New York City, right in The Sherry-Netherland's own back yard.
---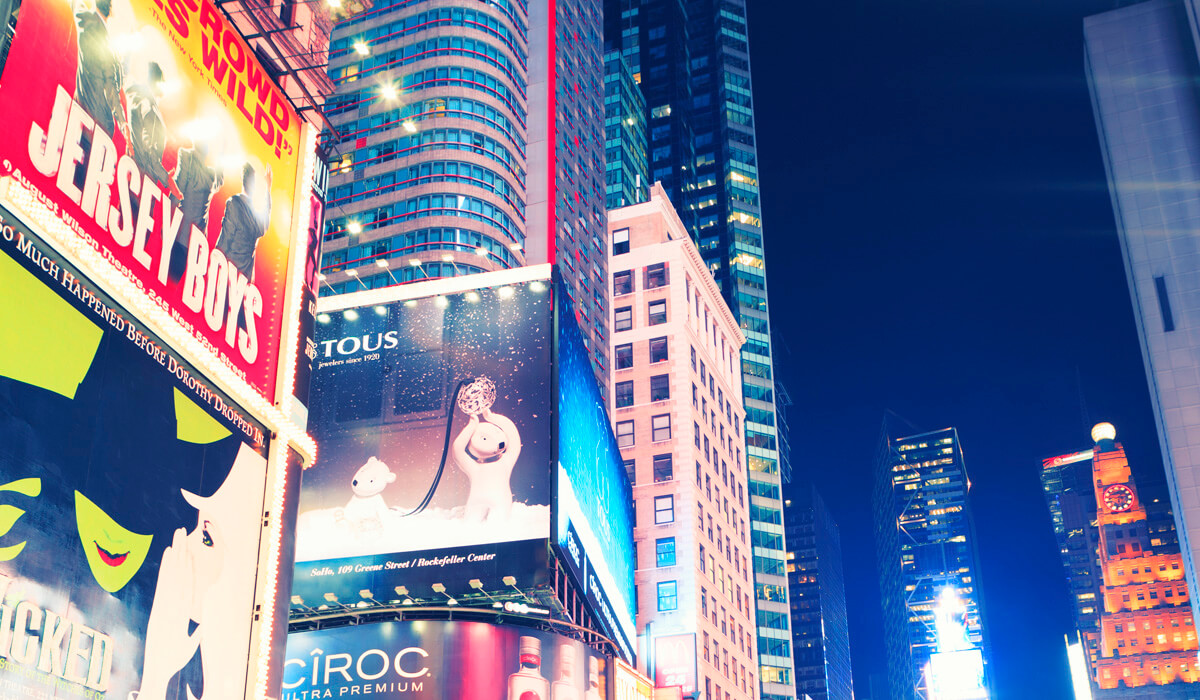 Spotlight on Broadway
Dubbed "The Great White Way," pulsating billboards, zipper news crawls, and neon marquees atop 40 theater entrances illuminate these few square blocks so brilliantly that nighttime appears as day. Follow the energy radiating from Midtown Manhattan's theater district, stretching from West 41 Street to West 54th Street between Sixth and Eighth Avenues, including Times Square, known as the "Crossroads of the World."
For many of the world's finest actors, New York City's Broadway Theater District is the hub of the universe. For audiences, approval comes to the tune of $1.45 billion spent annually on Broadway tickets by nearly 13.3 million theater-goers. As actors and New Yorkers have been saying for decades, there's no place like Broadway.
Curtain Up: Broadway Shows
The runaway smash hit that is still Broadway's hottest ticket, the hip-hop "Hamilton" has been deemed nothing less than a cultural phenomenon. And leading in longevity is "Phantom of the Opera," which is heading for its 32nd birthday on Broadway on January 26, 2020.
In a town where the singing and dancing can't be beaten, "Chicago" and "The Lion King" take up second and third places on the longest-run hits leaderboard...and are still going strong.
The summer of 2019 offered a variety of new openings and exciting engagements that are still playing. "Pretty Woman" at the Nederlander Theatre opened August 16, 2019, as well as "Beetlejuice" and "Tootsie" in April 2019.
Several large musical productions, both original and revivals, join the current popular lineup that includes "The Phantom of the Opera," "Wicked," "Beautiful," "Aladdin," and "The Book of Mormon," "Chicago," and "Miss Saigon." Kids are enjoying Roald Dahl's "Charlie and the Chocolate Factory" as well as "Come From Away," and "A Bronx Tale."
Book Your Broadway Tickets
For the best advice on buying tickets, contact The Sherry Netherland's concierge team. Our knowledgeable staff can assist in finding the perfect show and tickets for your evening. Or, follow the recommended ABC's of the Broadway League: A) Use the show's official App or website; B) Visit the theater box office in person; C) Call Broadway's official ticketing services, Telecharge at 800-432-7250 or Ticketmaster at 877-250-2929.
To encourage early appreciation of live theater, watch for Kids' Night on Broadway® in late February, a special occasion when young people age 18 and under can see a participating Broadway show for free when accompanied by a full-paying adult. And to spread the love in wintertime, NYC Broadway Week offers 2-for-1 tickets for three weeks beginning in mid-January. Feeling lucky? Try the TKTS Discount Booth at Times Square for same-day theater tickets.
Special Offers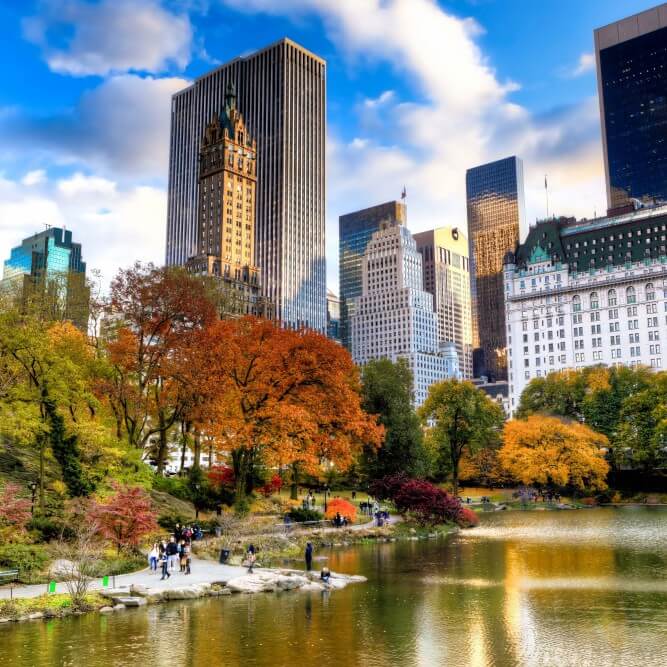 The New York Experience
Book a suite for a minimum of 4 nights and receive a significant discount on your very own New York Experience. Suites begin at 750 square feet and includes a small kitchenette, all in the center of New York City.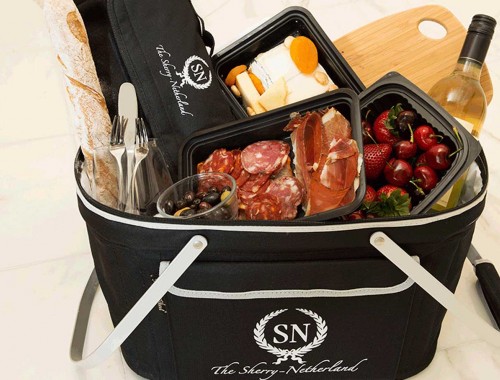 Picnic Package
Stay at The Sherry in a suite, and we will provide you with a luxurious picnic basket, filled with delicious cheeses, fruit, charcuterie, and cookies, accompanied by a bottle of wine, to enjoy in your room or suite, or in Central Park. This package is available only with a two night minimum, and may not be combined with any other package