Focus on Rockefeller Center Festivities
---
We can't talk about December in New York City without talking about Rockefeller Center in the heart of Midtown Manhattan. If you're planning to be anywhere near Fifth Avenue between December and January, you've got a truly memorable treat in store.
---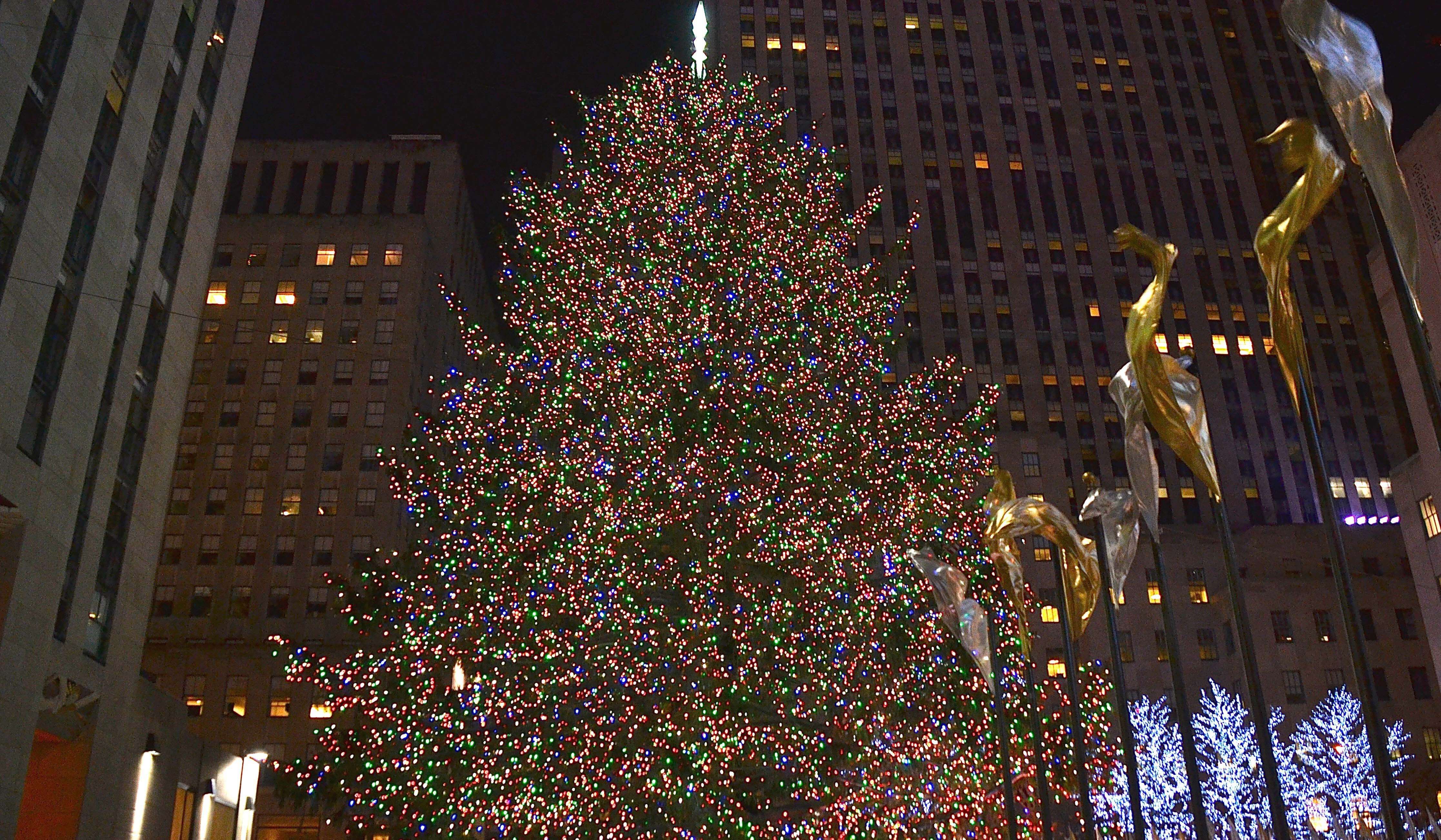 Rockefeller Center Christmas Tree
They throw the switch, and the magic begins. Five miles of strands bearing 50,000 multi-colored, energy-efficient LEDs are powered by solar panels, illuminating a majestic (donated) Norwegian spruce. The annual spectacle will be accompanied by ooh's and aah's from thousands of onlookers.
Tilt your neck back to see a Swarovski star atop the towering tree. The ornament adds another 10 feet to the evergreen, weighs 550 lbs. and has 25,000 crystals.
"Hark the herald angels…" Take a photo opportunity at The Channel Gardens, the promenade that leads from Fifth Avenue to the sunken ice skating rink, the gilded Prometheus statue, and Christmas tree beyond. For over 60 holiday seasons, a dozen sparkling angel sculptures adorned with crowns pose with brass horns held aloft in a much-loved annual display.
The tree is illuminated daily from 6:00 a.m. until midnight. On Christmas Day the tree remains lit for a full 24 hours and on New Year's Eve the lights are turned off early at 9:00 p.m.
Have you got a mega-tree? Rockefeller Center selects a Norway Spruce in the later years of its life, measuring at least 75 feet tall and 45 feet in diameter. If you've got one you'd like to have considered, just get in touch!
Ice Skating at Rockefeller Center
Fame and fondness for Rockefeller Center's ice skating rink is second only to the holiday tree towering beside it. Ice skating is underway at the celebrated rink beginning in October and continuing until early spring.
With only 150 skaters at a time for 90-minute sessions, it's never too crowded to show off your best twists and spins. In fact, you can even improve your show-stopping style with a private lesson.
General Admission tickets start at $20 with special rates for tots and seniors. Sessions begin at 9:00 a.m. and continue every two hours until midnight. It's easy for out-of-towners to join in; skate rental on the premises is available.. 
More Things to Do in NYC at Rockefeller Center
Sing carols accompanied by hundreds of tubas. See a model of the ice skating rink made entirely of Lego. Finish up your holiday shopping or just peer into the windows of the Saks Fifth Avenue flagship store to see what brilliant displays their designers have dreamt up. Take a meditative moment in the newly restored interior of St. Patrick's Cathedral, a neo-Gothic marvel visited by more than five million people every year. Rockefeller Center offers endless opportunities to experience New York during the holiday season and beyond. 
Top of the Rock
True, 70 stories doesn't make it New York City's tallest. But one of the things we love best about Top of the Rock is the sight of the Empire State Building all lit up in holiday colors, a standout on the skyline. Plus you can't beat the midtown views from three indoor and outdoor observation decks.
Take a deep dive into 80 years of history, architecture, and art deco on the guided Rockefeller Center Tour. Or join a new, interactive version of The Tour at NBC Studios at 30 Rock where you get to make your own mini production.
Radio City Music Hall
At Rockefeller Center's Sixth Avenue border, Radio City Music Hall is the art deco palace that's home to the world famous 36-member Rockettes dance team. From November until January, the "Christmas Spectacular" features sparkly costumes, real life toy soldiers, snowflakes and Santa Claus.
Stay at The Sherry
Ask us anything about the holidays in our wonderful neighborhood. We think of Rockefeller Center as our neighbor. After all, it's only an eight short blocks' walk from our Fifth Avenue Hotel. Let The Sherry-Netherland's concierge help you plan a festive getaway to New York City this season.
Special Offers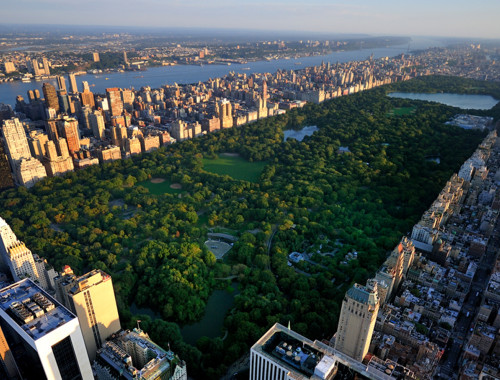 The New York Experience
Book a suite for a minimum of four nights and receive a significant discount on your very own New York Experience. Suites begin at 750 square feet and include a small kitchenette, all in the center of New York City.