Romantic Getaways in New York City from The Sherry's Concierge
---
Our concierge at The Sherry-Netherland has created a list of best suggestions for your romantic couples weekend in Manhattan. We can't help but agree with Dean Martin, Louis Armstrong, Billie Holliday, Ella Fitzgerald, Tony Bennett and a host of great vocalists, "What do I care if icicles form, I've got my love to keep me warm…"
---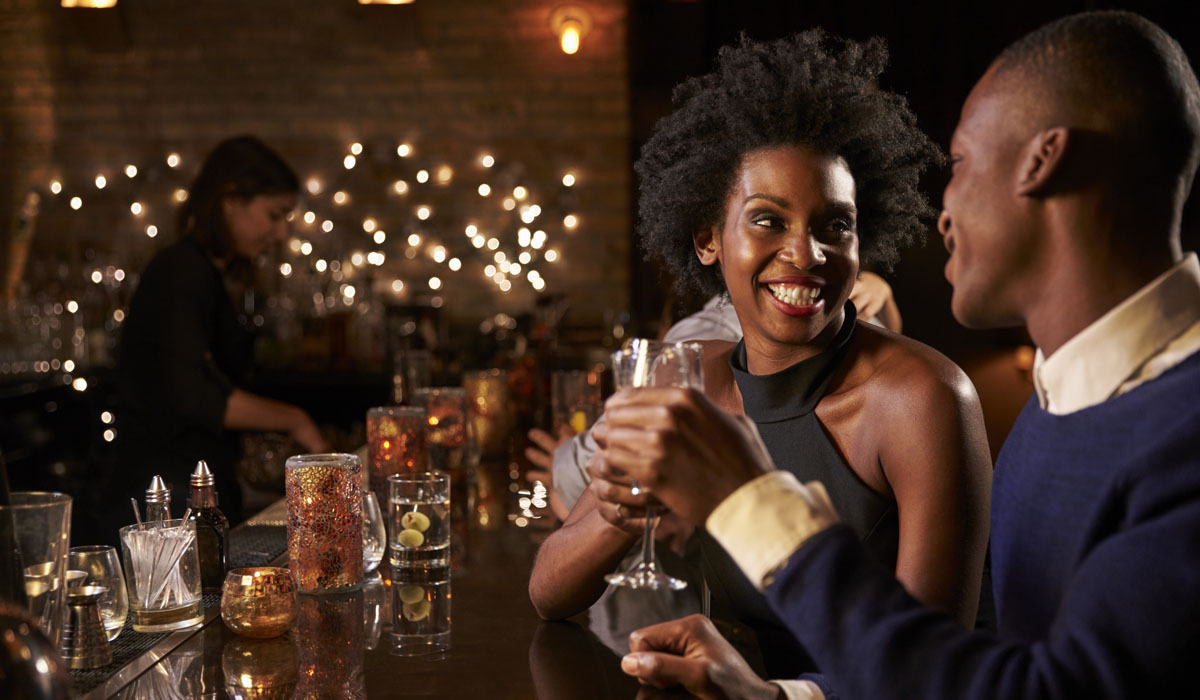 NYC Luxury Hotel Plus Date Ideas Equals a Romantic Vacation
The Sherry-Netherland specials offers feature New York City couples vacation packages—cozy and perfect for a winter stay. Choose from the New York Experience for special rates on stays of four nights or more, or the Picnic Package to enjoy a luxurious winter picnic in Central Park. Settle into a gorgeous hotel apartment suite and unwind from your travels before hitting the town armed with 10 of the best romantic date ideas.
1. Empire State Building
"Sleepless in Seattle" and "King Kong" fans will find romance at the iconic Empire State Building's 86th floor observation deck, a popular place for making romantic movies and popping the question. On Thursday through Saturday from 9 p.m. to 1 a.m., a saxophonist entertains and takes requests. Late night owls can catch the last elevator up at 1:15 a.m., 365 days a year.
2. Top of the Rock
A sweeping cityscape view from the 70th floor of 30 Rockefeller Plaza is especially stunning in the hush of new-fallen snow. Dress warmly for the most beautiful view of New York City from above the Channel Garden of trumpeting angels leading to the ice skating rink and the annual lighting of the Christmas tree.
3. The Rainbow Room
If you'd rather dress up then bundle up, go for dinner and dancing on the rotating parquet floor under the chandeliers at The Rainbow Room, a quintessentially elegant New York City spot on the 65th floor of 30 Rock. A live band plays the classics on Sunday and Monday evenings, and the Sunday brunch spread is an event as memorable as the views through curtains of real crystal drops.
4. Wollman Rink, Central Park
Skyline scenery, skating, and selfies make a nice combination for an outdoor date in Central Park. Open late-October through April, it's just inside the south entrance of West 59th Street and Sixth Avenue, with skate rentals available. If you're feeling unsteady, ice skating is always a good excuse for hanging onto one another.
5. Horse and Carriage Rides, Central Park
Climb in and snuggle under a woolly blanket on a horse-drawn luxury carriage ride through the winding trails of Central Park, originally designed with horses in mind. A spin around the park can take anywhere from 15 to 60 minutes. Do inform the driver if you'll need an additional 15 minutes to exit the carriage for a marriage proposal; they're quite accustomed to that special request.
6. Bow Bridge, Central Park
Classically beautiful, the graceful Bow Bridge over Central Park Lake is dreamy in any season. Located mid-park at 74th Street, it attracts lovers (like Streisand and Redford in "The Way We Were") to stroll the 60-foot span offering magical views, enhanced by the peacefulness of falling snow. Warm up with hot chocolate and a New York cheesecake in the beautiful park setting of Tavern on the Green.
7. The River Café
Take in a different view from under the bridge at Brooklyn's famed waterside eatery. Since 1977, The River Café was frequently voted as the most romantic restaurant in NYC. Start with oysters or caviar, be wowed by chef's six-course tasting menu. Surprise your date with the signature dessert, a chocolate marquise Brooklyn Bridge, shaped like the historic landmark.
8. Harry Cipriani, Plus a Show
It's hard to beat a romantic dinner for two plus top tickets to a Tony Award-winning Broadway show. Take the elevator to your window table at Harry Cipriani, adjacent to The Sherry-Netherland's lobby on Fifth Avenue. The stylish restaurant serves classic Venetian food and Cipriani's signature Bellini cocktail. Around the holidays, The New York City Ballet's Nutcracker and Radio City Music Hall's Christmas Spectacular are also within a short walk of The Sherry.
9. One If by Land, Two If by Sea
If you've snagged theater tickets to "Hamilton," you'll know more about Thomas Jefferson's veep, Aaron Burr. In his actual landmark 18th century carriage house in the West Village, is one of America's most intimate dining settings, complete with fresh roses and candles, a favorite spot for couples. Toast one another with a Coupe d'Amour cocktail before indulging in romance-inspiring dishes such as oysters, beef Wellington, and crème brûlée.
10. Chez Josephine
Hit the high notes on a romantic date night by choosing a late-night piano bar in the theater district where the kitchen remains open until 1 a.m. Named for music hall entertainer and actress Josephine Baker, Chez Josephine's décor is old-style Parisian boudoir-meets-bistro. Perhaps a serenade to love is in order?
"You make me feel so young. You make me feel there are songs to be sung, bells to be rung, and a wonderful fling to be flung." - Frank Sinatra.
For one of your best weekend getaways ever, reserve your dates for a Sherry vacation package.
Special Offers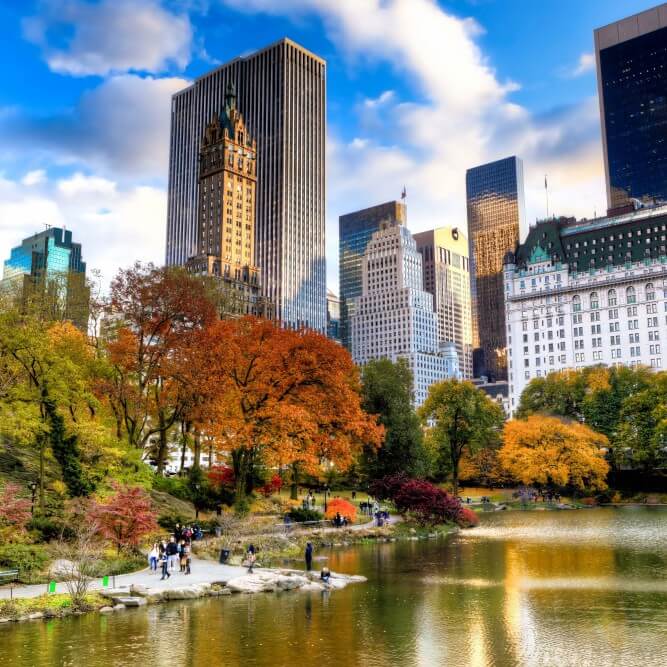 The New York Experience
Book a suite for a minimum of 4 nights and receive a significant discount on your very own New York Experience. Suites begin at 750 square feet and includes a small kitchenette, all in the center of New York City.