Things to Do in NYC: A Spring Day in Central Park
---
Central Park is so much more than a green rectangle in the center of a New York City map. It's more than an oasis of lovely 19th-century landscaping that offers a respite from 21st-century urban life. For native New Yorkers, Central Park is the hub of the universe.
---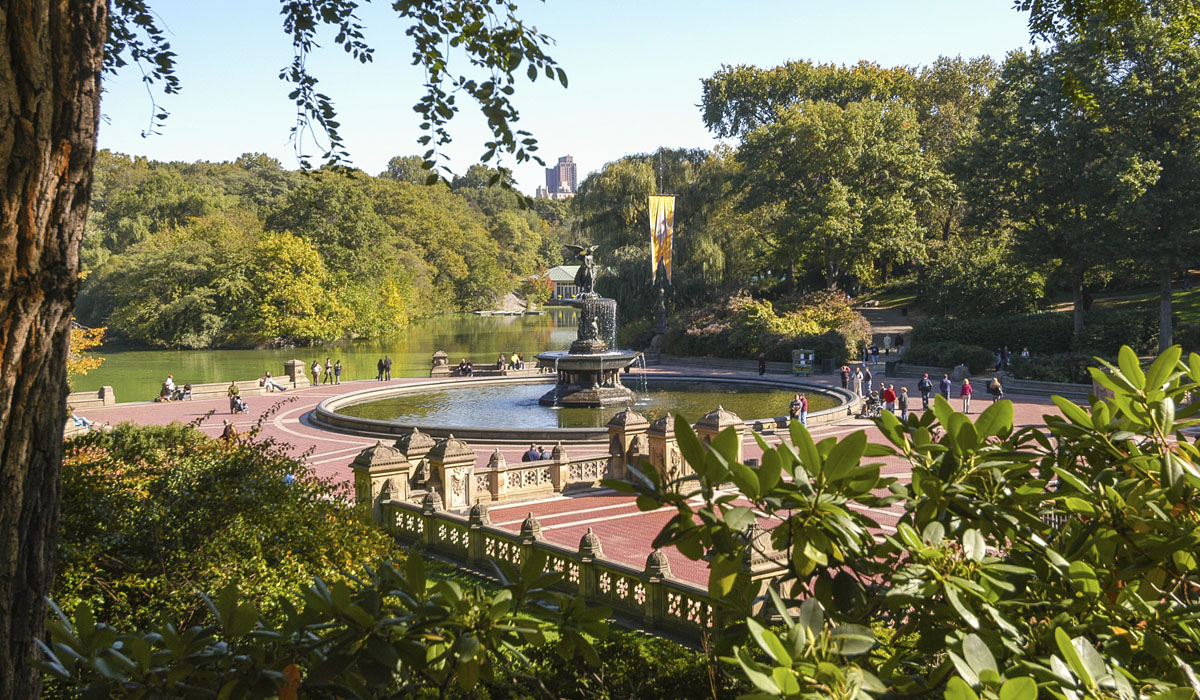 And for New Yorkers and visitors alike, the nation's first urban park, now a National Historic Landmark, remains America's most popular.
From the drawing board of Frederick Law Olmsted, celebrated as the father of American landscape architecture, comes this collection of captivating pavilions, memorials, monuments, statues, bridges, arches, gates, floral gardens, lakes, a vintage carousel, a miniature castle, a 3,500-year-old Egyptian obelisk, and the Central Park Zoo. Central Park salutes Manhattan's rich cultural heritage as home to the Metropolitan Museum of Art
You may wish to entertain suggestions of highlights for things to do in Central Park, since its 843 acres (considerably larger than the entire Principality of Monaco!) is well beyond a day's undertaking, even for regular visitors.
Things To Do in NYC: Exploring Central Park
Could there be a more welcoming time of year for exploring every corner of this leafy oasis in bloom? Guests of The Sherry-Netherland can simply cross Fifth Avenue to enter Central Park at its southeast border near 59th Street and wander to their heart's content.
Or, download The Central Park App for a celebrity-narrated audio guide featuring storytelling from three dozen famous fans of Central Park. Hear about the Strawberry Fields memorial to John Lennon from Yoko Ono, all about the tennis courts from John McEnroe, visit the Alice in Wonderland statue with Whoopi Goldberg and learn about the Delacorte Theater from Anne Hathaway.
Alternatively, climb aboard a horse-drawn carriage ride for a taste of old-time New York, hail a pedicab, or rent a blue Citi Bike to pedal across the park under your own steam. Official walking tours with Central Park Conservancy guides step out twice a day at 11 a.m. and 2 p.m. for a selection of free and ticketed 90-minute options such as, "Iconic Views," and "Heart of the Park."
Don't Miss Spots: Central Park Sightseeing
Wander toward the entrance to the Central Park Zoo and Tisch Children's Zoo, operated by the Wildlife Conservation Society, at 64th Street and Fifth Avenue. Just beyond the zoo, 57 magnificent painted horses are ready to take kids for a spin on a 1908 restored carousel playing calliope tunes.
Mid-park, a promenade of rare American elms line The Mall, where some will pause on a bench in a designated quiet zone dedicated to John Lennon. "Imagine" is a large in-ground mosaic at Strawberry Fields on the West Side near 72nd Street, near the former home of the singer, songwriter and peace activist.
Couples, friends, and families are attracted to Central Park Lake for rowboat rentals or a gondola ride. For generations, the Parisian-inspired ornamental pond known as Conservatory Water has been the favored spot for story-telling, climbing sculptures and launching model boats under sail.
Save Time For Metropolitan Museum of Art
One of the world's finest museums is located on the eastern edge of Central Park at Fifth Avenue and 82nd Street, just 1.2 miles from The Sherry-Netherland. Best described in a string of superlatives, America's largest art museum is among the most visited on earth, with 2 million artifacts permanently on display in 17 curatorial departments.
Scope out your targets at The Met, as hours can fly by while contemplating the canvas swirls in Van Gogh's "Starry Night" or elaborate carvings and hieroglyphs at the Temple of Dendur. To hear your choice of 3,000 stories told by curators, you can download a free audio guide app or rent a headset.
If your visit takes place between May and October, The Roof Garden Café and Martini Bar is open, where a New York Times art critic writes "breathtaking, panoramic views of Central Park and the Manhattan skyline" are so compelling that they can distract from the wonderful art and sculpture on display.
Special Offers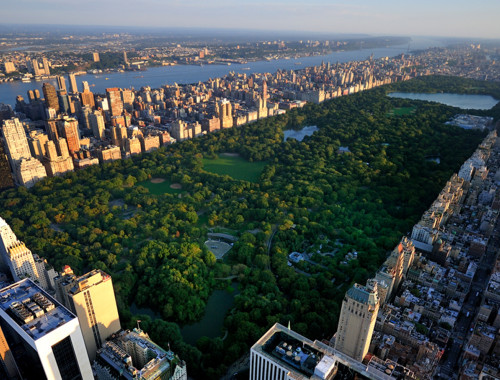 The New York Experience
Book a suite for a minimum of four nights and receive a significant discount on your very own New York Experience. Suites begin at 750 square feet and include a small kitchenette, all in the center of New York City.