Midtown Restaurants in Manhattan
---
Come hungry! An impressive assortment of the best restaurants in New York City are within a 15-minute walk of The Sherry-Netherland.
---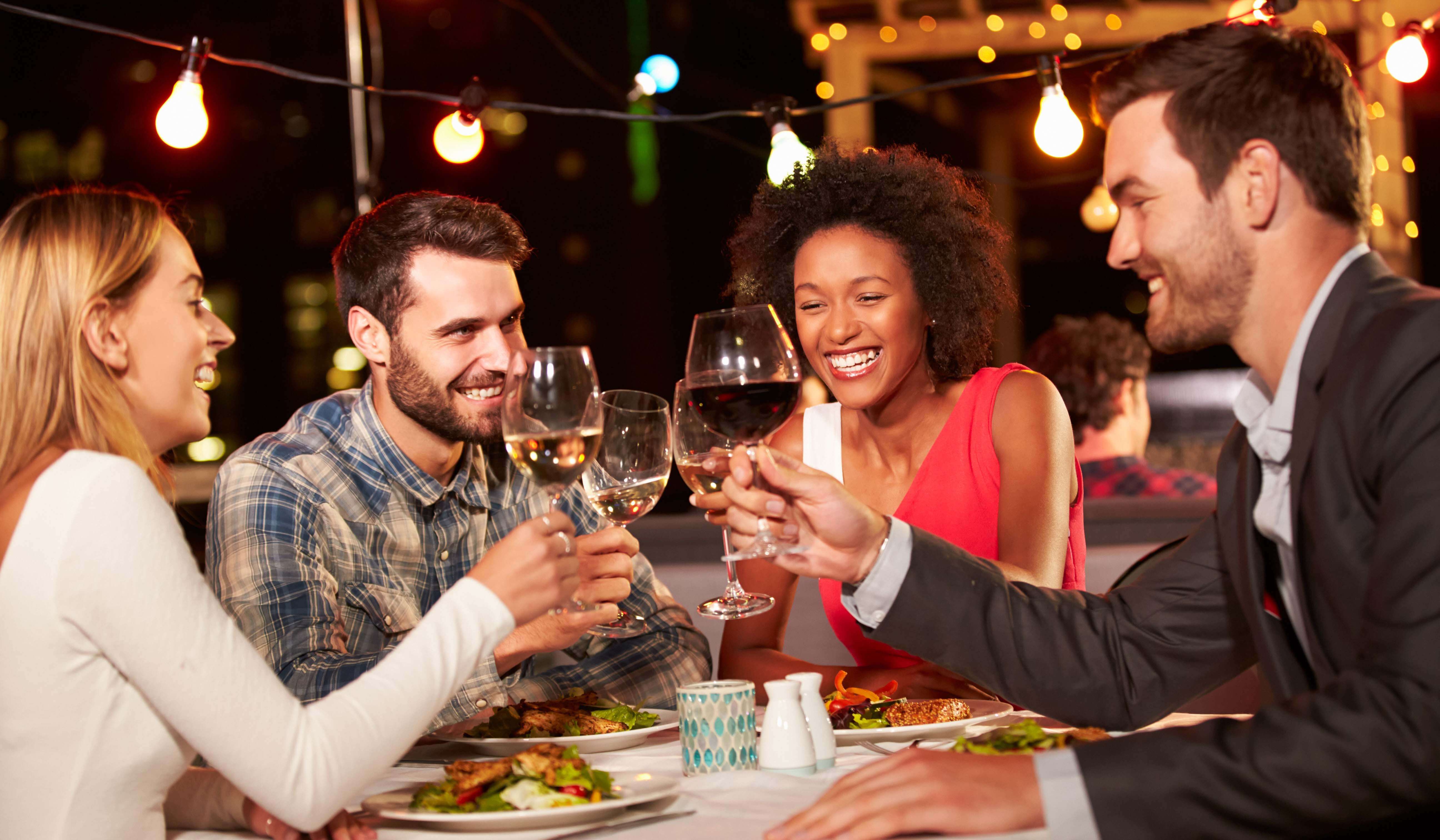 Right next door, scenes of the original Harry's Bar in Venice (say "yes" to a Bellini) unfold at Harry Cipriani, one of Central Park's most vibrant restaurants. Due to our enviable Fifth Avenue location, guests of The Sherry can easily walk to several nearby Central Park restaurants.
Explore the Midtown options for Michelin starred restaurants NYC and famous landmarks that have stood the time of test: Rainbow Room, Russian Tea Room, La Grenouille, and Nobu. Our Head Concierge has curated a top 12 list of guest favorites.
NYC Dining with a French Accent
Le Bernardin
A sleek place for fish and shellfish provides impeccable service, consistently ranking among the world's top 20 restaurants since opening in 1986. Celebrity Chef Eric Ripert has been awarded more James Beard Awards than any other restaurant plus four New York Times stars and three Michelin stars.
155 W 51st St. (0.7 miles from The Sherry)
New York, NY 10019
212-554-1515
Jean-Georges
Knock out views from floor-to-ceiling windows in the dining room of Jean-Georges Vongrichten's NYC flagship ensures lunch here is as popular as dinner. Awarded three Michelin stars since opening in 1997, the French haute cuisine is subtly Asian influenced.
1 Central Park West (0.6 miles from The Sherry)
New York, NY 10023
212-299-3900
Daniel
Proprietor-Chef Daniel Boulud hits the high notes on ambiance, service, wine cellar, and delectable menus in the heart of Manhattan's Upper East Side. This Relais & Châteaux member restaurant has two Michelin stars. The pièce de résistance is a private inner sanctum known as "The Skybox" at DANIEL.
60 East 65th St. (0.4 miles from The Sherry)
New York, NY 10065
212-288-0033
La Grenouille
Since opening its doors in 1962, this classic French restaurant has attracted the world's most glamorous patrons to dine in its jewel box-like setting. Striking in it floral décor and immaculate service, La Grenouille remains a top-tier choice for fine dining.
3 E. 52nd St. (0.4 miles from The Sherry)
New York, NY 10021
212-752-1495
Prime Park Avenue Appeal
The Grill
Those who fondly remember the 60-year run of the Four Seasons in Park Avenue's Seagram's Building will want to check out its 2017 replacement. It's described as a classic midcentury chophouse; note the beloved signature crab cake remains on the menu. Adjacent in the room with the iconic interior water feature, The Pool is also newly opened as a seafood restaurant.
99 E. 52nd St. (0.6 miles from The Sherry)
New York, NY 10022
212-346-7890
Stars of the 21st Century
Marea
Central Park South is home to one of the city's best Italian-style seafood restaurants where some say, "Don't miss the bone marrow and octopus fusilli." Since opening in 2010, Chef Michael White has tallied up two Michelin stars; three stars from The New York Times; best new restaurant by James Beard, Bon Appetit, Esquire, and GQ.
240 Central Park South (0.5 miles from The Sherry)
New York, NY 10019
212-582-5100
Nobu Fifty Seven
The first midtown location by legendary chef Nobu Matsuhisa opened in the summer of 2005. Since then, the signature "new style" (a way of partially cooking the fish) in fusion Japanese-Peruvian cuisine has become a classic. Storied and influential, with 30 worldwide locations.
40 W. 57th St. (0.3 miles from The Sherry)
New York, NY 10019
212-757-3000
NYC Dining Landmarks
The Modern
By all means, mix dining with culture. At The Modern, you get Museum of Modern Art sculpture garden views to accompany contemporary cuisine and interiors. Two Michelin stars, a three stars from The New York Times, four James Beard Awards, and the Grand Award from Wine Spectator ensure a noteworthy visit.
9 West 53rd St. (0.4 miles from The Sherry)
New York, NY 10019
212-333-1220
Rainbow Room and Bar 65
The name is quintessential New York and so are the spectacular views from 65 stories above 30 Rock. Dinner and dancing is held on select weekday nights, a Sunday brunch buffet, and cocktails in the lounge with an outdoor terrace.
30 Rockefeller Plaza (0.6 miles from The Sherry)
New York, NY 10012
212-632-5000
Russian Tea Room
Six minutes and twenty-three seconds from Lincoln Center and slightly to the left of Carnegie Hall is the way to find the Russian Tea Room. Think borscht, vodka, caviar, afternoon tea. In rooms filled with artwork and traditional Russian decor, it's been a pre-theater favorite for 90 years.
150 West 57th St. (0.4 miles from The Sherry)
New York, NY 10019
212-581-7100
Grand Central Oyster Bar & Restaurant
This one may be your (oyster) bucket list. The famous seafood spot is tucked into the lower level of the landmark bustling train terminal. Vaulted ceilings, a throwback atmosphere, red checkered tablecloths, and a boisterous atmosphere have been hallmarks of a New York City stalwart for more than a century.
89 E. 42nd St. (1.1 miles from The Sherry)
New York, NY 10017
212-490-6650
Special Offers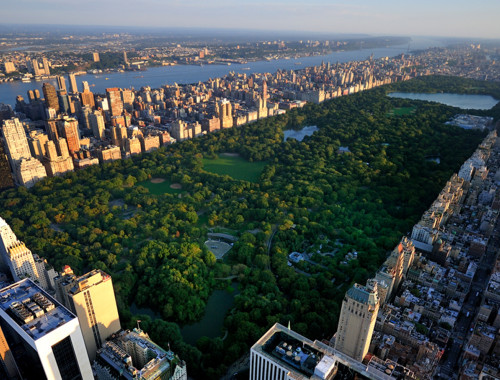 The New York Experience
Book a suite for a minimum of four nights and receive a significant discount on your very own New York Experience. Suites begin at 750 square feet and include a small kitchenette, all in the center of New York City.