Experience Central Park in the Fall
---
Step out of The Sherry-Netherland across Fifth Avenue and right into the vibrant landscape of Central Park. It's the ideal spot to appreciate autumn in New York when showy fall foliage presents at its finest.
---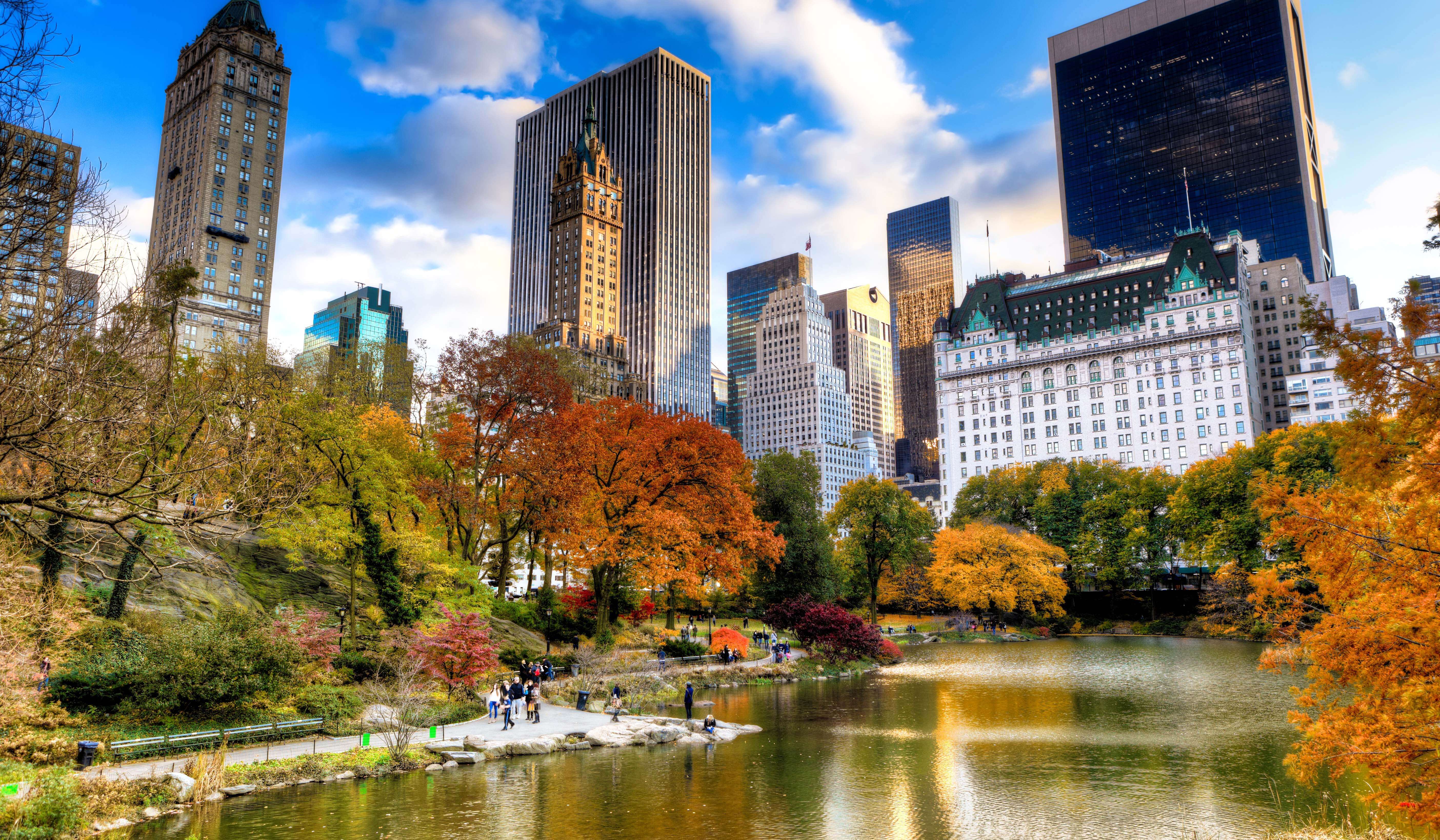 Places to See Fall Colors in Central Park
More than 150 years ago, the concept of an urban wilderness dropped into the city was a radical one. Frederick Law Olmsted, the nation's first professional landscape architect, embodied a vision to create aesthetically pleasing public parks. In Manhattan, he oversaw the transformation of a space larger than the principality of Monaco. Central Park's 843 acres has winding paths, scenic views, picturesque bridges, water features, vast open meadows for frolicking, picnicking and relaxing...and seven bodies of water, all the better to double the impact of its spectacular fall foliage.
From Midtown to Harlem, East Side to West Side, take a walk targeting these Central Park places for bursts of fall colors. There are so many reasons to bring your camera.
The Pond
The Pond is surprisingly serene. Set below street level within Hallett Nature Sanctuary, sounds from the city streets all but disappear. In fall, the black cherry, sawtooth oak and grey birch trees lend shades of yellow, punctuated by pops of orange and scarlet provided by the tupelo leaves.
Other than the resident turtles and birds, this secret urban sanctuary offers near solitude.
The Mall
The yellow story continues in a graceful, elegant promenade of rare, stately American elms whose impressive canopies provide shade to park benches. Like a carpet of leaves in autumn, The Mall marks the formal entrance to Bethesda Fountain and Terrace, adorned with sandstone carvings representing all four seasons. Located at the heart of Central Park, visitors can stroll along the wide open pathways or relax on the benches to take in fall's rich hues. 
Strawberry Fields
At West 72nd Street the "Imagine" mosaic at Strawberry Fields is a poignant tribute to musician and peace activist John Lennon set in a designated quiet zone surrounded by more benches under American elms.
The Ramble and Lake
The term "urban oasis" must have been coined with Central Park Lake in mind. The willow trees surrounding the shore turn vibrant shades of yellow and orange to brush the water. Venture out in a rented rowboat in a 150-year-old tradition.
Adjacent and just to the north of The Lake, a forested woodland walk introduces nature lovers to deeper shades that complement the color wheel. At the Ramble, pin oaks and red maples frame the view in russet, bronze, and red. Sweet gum trees contribute purple to the pallette. Admire the views around Belvedere Castle at 79th Street or from Bow Bridge at 74th Street, Central Park's most-photographed spot.
Jacqueline Kennedy Onassis Reservoir
Central Park Reservoir pays tribute in name to the former first lady who was a neighbor and a fan. The vast man-made lake reflects Kwanzan and Yoshino cherry trees showing bronze, red, and yellow in autumn with a backdrop of city skyline views from 86th Street. Birdwatchers can spot herons, egrets, coots, and loons.
The Pool
On the northwest side of Central Park, along 100th Street to 103rd Street, vibrant sugar maples display a bright color range from gold to orange to red reflected in the peaceful water enjoyed by ducks. The Pool is a picturesque location to experience Central Park in fall with its secluded waterfalls, showy red maples, bronze cypresses, and yellow hickories.
Conservatory Garden
A bit farther north adjacent to Fifth Avenue on the Upper East Side at 105th Street, the Central Park gardeners outdo themselves at the Conservatory Garden. The Vanderbilt Gates lead to a formal display of multi-colored chrysanthemums and graceful statuary to complement the foliage: reddish-orange crabapple; orange, red, and purple Stewartia; yellow and bronze star magnolia.
The Sherry-Netherland
When fall foliage is on display, what a fine and fitting tribute to the legacy of Frederick Law Olmsted. Here at The Sherry-Netherland, we're so fortunate to be among luxury hotels overlooking Central Park. With unparalleled views, our Central Park suites and rooms feature a new perspective to view New York's changing colors. Choose one of our unique hotel apartments and experience it for yourself. 
Special Offers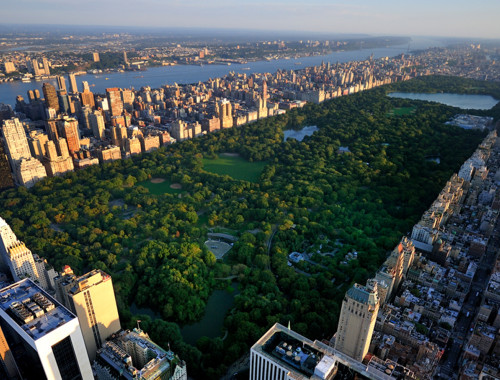 The New York Experience
Book a suite for a minimum of four nights and receive a significant discount on your very own New York Experience. Suites begin at 750 square feet and include a small kitchenette, all in the center of New York City.