Enjoy summer in New York City
---
Planning a New York summer vacation? The Sherry's travel concierge blog explores summer in New York City. Visit The Sherry-Netherland, nestled in Midtown Manhattan, near the city's many summertime attractions.
---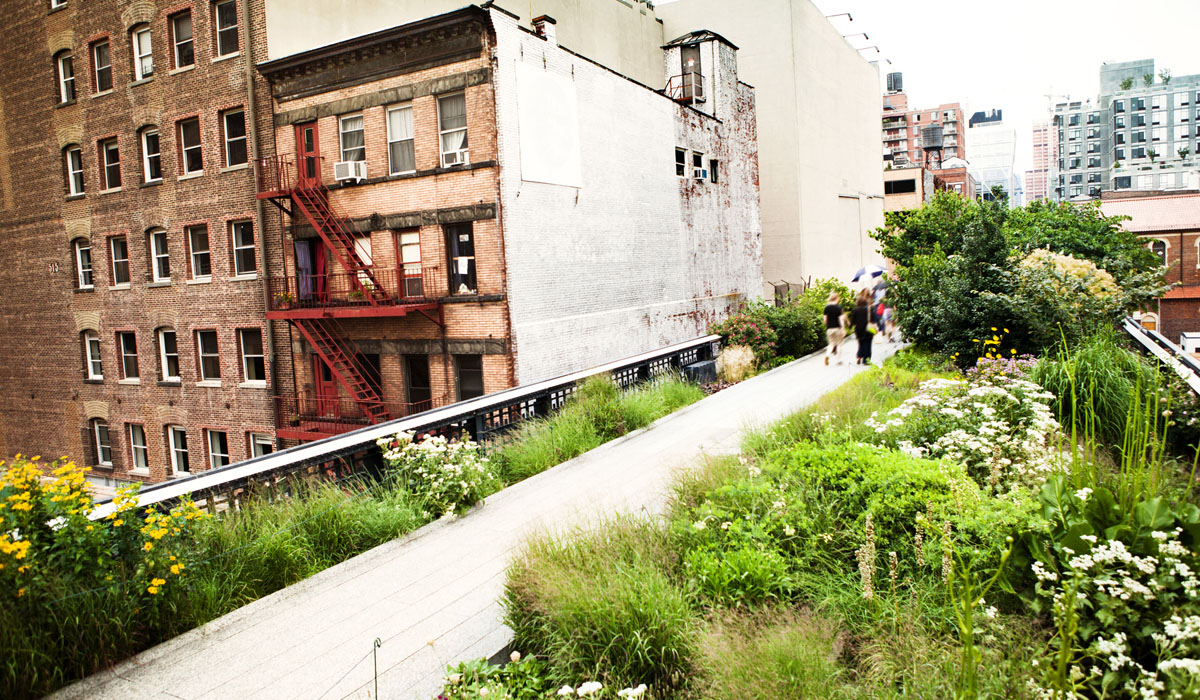 New York travel guide: Plan your New York summer vacation
Looking for some "hot fun in the summer time," as Sly and the Family Stone sang? Things heat up during summer in New York City, with music, theater and other festivities happening everywhere, many of which are outside. Have a great time as you explore New York City with these fun and fascinating summertime adventures.
Midsummer night swing
Wear your dancing shoes and kick up your heels at Lincoln Center's Midsummer Night Swing, where Damrosch Park turns into an outdoor dance floor with live bands providing infectious sounds. Whatever your dance style (salsa, tango, swing, disco, blues), you can strut your stuff. Need to brush up on your dance moves? Take a 45-minute lesson before the band plays. Afterward, take a seven-minute cab ride back to The Sherry-Netherland to unwind.
New York classical theatre
Wear comfortable shoes and bring a blanket to immerse yourself in a free classical theater performance like no other. New York Classical Theatre's productions are presented in public spaces like Central Park, Battery Park and Governors Island, and designed for the audience to follow the actors from place to place as the performance unfolds.
High Line Park
A former railroad track that connects the Gansevoort Street in the Meatpacking District to West 34th Street in Midtown, the High Line Park is an old, elevated railroad track on the West Side of Manhattan. Take a peaceful stroll to encounter panoramic views of the city and the Hudson River. A myriad of flowers, plants and outdoor artwork add to the experience. With plenty of places to stop and sit, there's no need to hurry.
Of course, if guests at The Sherry-Netherland don't want to venture far, they can always visit Central Park, directly across from the Fifth Avenue hotel.
Governor's Island
Take a short ferry ride from Battery Park or Brooklyn Bridge Park across New York Harbor to Governors Island, managed by the National Park Service and the Trust for Governors Island. The former military outpost, not far from the shores of Lower Manhattan, is now a fun place to picnic, ride bikes and learn a little New York history. One of two forts on the island, Castle Williams, offers tours throughout the day.
Visit the New York Botanical Garden in the Bronx
Take the subway north to the Bronx to enjoy the New York Botanical Garden, a 250-acre living museum with more than 1 million plants that provide a colorful oasis in the bustling city. Summer is a great time to see azaleas and rhododendrons, as well as the playful plants in the Children's Adventure Garden. Visitors can also dig in the dirt at the Family Garden and learn how to create their own garden oasis at home at the Home Gardening Center.
Special Offers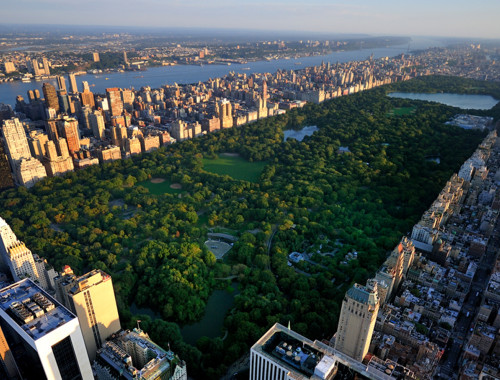 The New York Experience
Book a suite for a minimum of four nights and receive a significant discount on your very own New York Experience. Suites begin at 750 square feet and include a small kitchenette, all in the center of New York City.