Guggenheim Museum
---
At the center of New York's art scene and a mile-and-a-half from The Sherry-Netherland, the Solomon R. Guggenheim Museum is a must-see New York City cultural attraction. An international powerhouse since its 1959 Manhattan opening, The Guggenheim Museum now boasts Venice, Italy, Bilboa and Abu Dhabi locations, making this New York City favorite an ever-growing institution of the world's most esteemed art museums.
---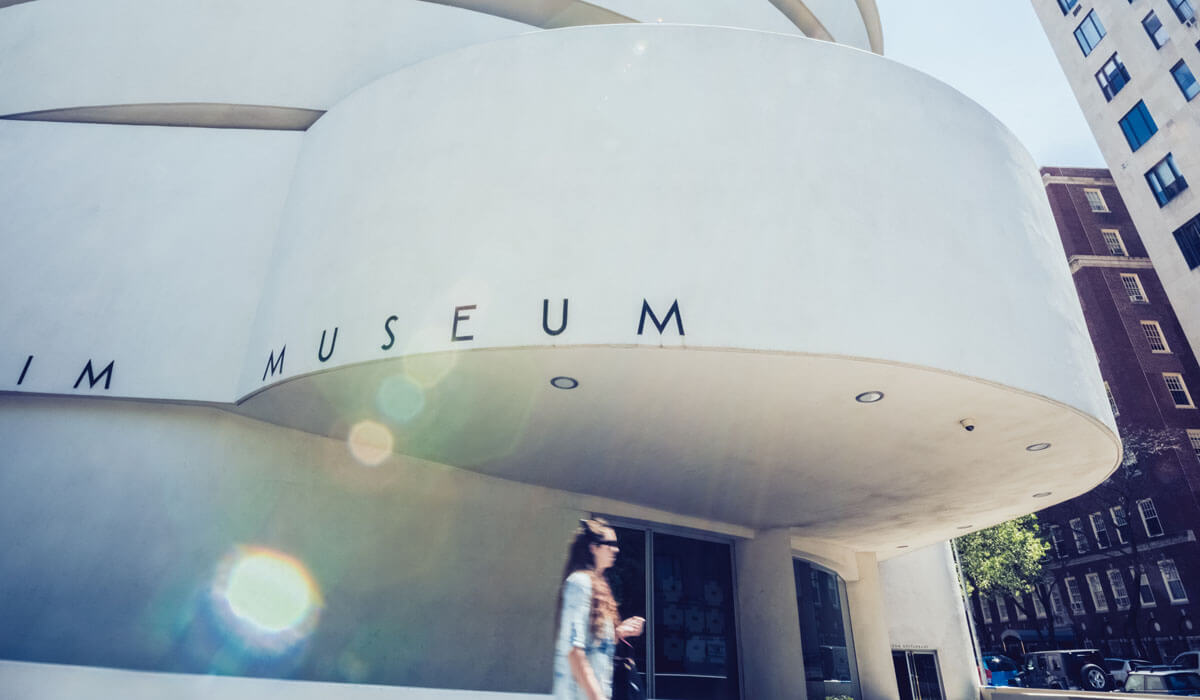 The Guggenheim Museum's Artwork
Devoted to works of art from the mid-19th century and beyond, The Guggenheim Museum is the permanent home of a continually expanding collection of Impressionist, post-Impressionist, early Modern and Contemporary art. In addition to this collection, The Guggenheim Museum is also graced with some of the world's most stunning traveling exhibitions, thanks to its ties with the international art world.
The museum's story is essentially one of the merging of several prominent collections, starting with philanthropist Solomon R. Guggenheim's original amassing of nonobjective paintings. Between 1937 and 1949 Solomon Guggenheim donated approximately 600 artworks. Among The Guggenheim Museum's prolific works, the museum includes Brancusi, Braque, Calder, Chagall, Delaunay, Giacometti, Kandinsky, Klee, Leger, Miro, Picasso and Van Gogh.
Frank Lloyd Wright's Design
Not only a museum, the Frank Lloyd Wright-designed Guggenheim Museum is one of the most significant architectural icons of the 20th century. Wright set out to create "an uninterrupted, beautiful symphony" between the building and its artwork in this cylindrical building. Using the regularity of geometric design and the inspiration of nature itself, Wright designed the building so visitors would experience the museum from the top down. A gently sloping ramp paces visitors while recalling the spiraling shape of a nautilus shell, creating the museum's awe-inspiring atrium. Similar to membranes in a citrus fruit, clusters of galleries branch off, self contained and yet interdependent.
Across from Central Park on Fifth Avenue, Wright picked The Guggenheim Museum location so that it would offer natural views, affording a respite from New York City distractions.
Special Offers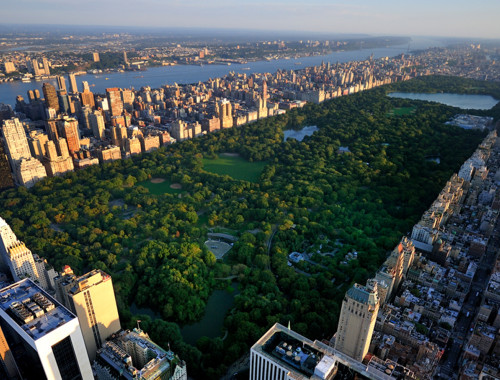 The New York Experience
Book a suite for a minimum of four nights and receive a significant discount on your very own New York Experience. Suites begin at 750 square feet and include a small kitchenette, all in the center of New York City.