A View From The Sherry: Anticipating Spring Overlooking Central Park
---
From our enviable vantage point as a luxury hotel overlooking Central Park, The Sherry-Netherland keeps a keen eye out for signs of spring's arrival. Delicate, yet brave, snowdrops and crocuses are first to poke their heads out, even through the snow.
---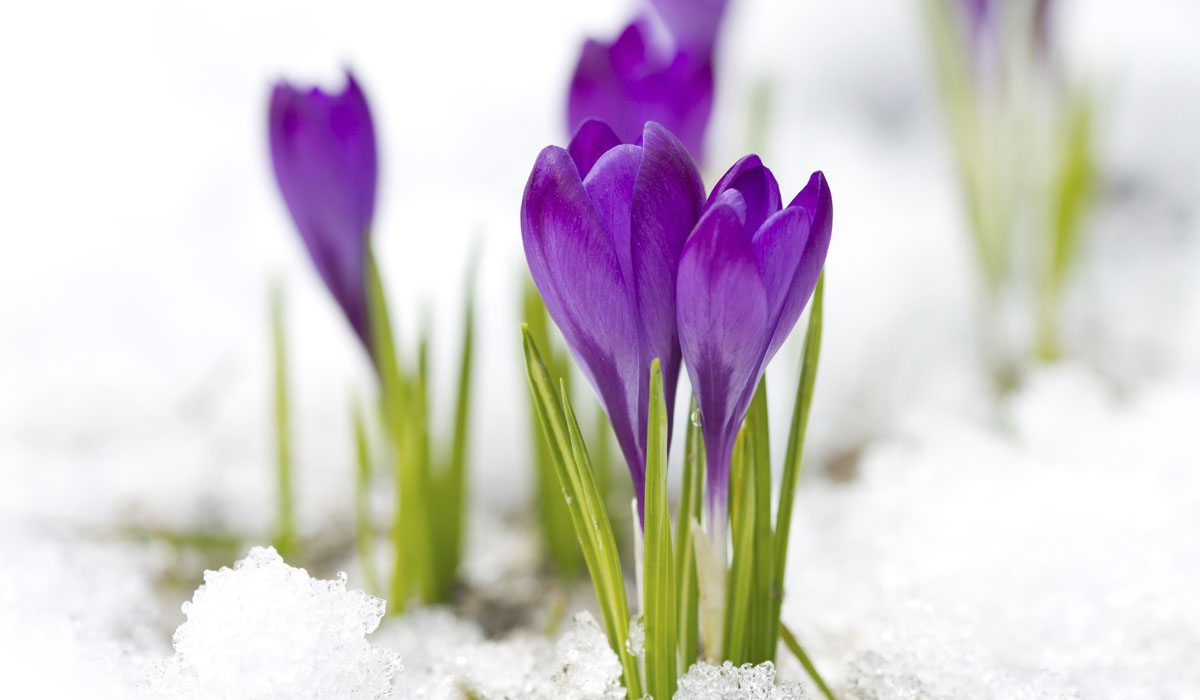 We know that while Mother Nature may usher March in like a lion, there are other places we can all get our fill of spring blossoms.
Macy's Herald Square Flower Show
Since its orchids-only launch in 1946, Macy's Herald Square has played host to a profusion of colorful spring flowers in the millions to decorate the world's largest department store. New Yorkers and visitors alike look forward to stepping in the front door on the morning in March, to see what this year's fragrant display will be. Celebrate the arrival of spring as hand-selected flowers bloom in unison.
Orchid Show Returns to New York Botanical Garden
Dazzling chandeliers created from masses of exotic live orchids is one special way to greet spring. The spectacular Orchid Show at the Haupt Conservatory in NY Botanical Garden. Open through April, it's a milestone year for the signature event, as the venue celebrates its 125th anniversary. The Sherry-Netherland's Fifth Avenue neighbor is the founding sponsor via Tiffany & Co. Foundation.
Spring Arrives Early for Fifth Avenue Shopping
Winter ends earlier than the calendar indicates in the fashion stores and boutiques of Manhattan's Upper East Side. Fashion buyers and store executives know that in the run-up to spring, New York City shops can make you think that winter never happened. Fifth Avenue shopping and Madison Avenue shopping experiences are essential for the hottest spring fashion trends presented at least one season ahead.
Fashionistas expressed surprise as Rose Quartz and Serenity were selected as Pantone Color of the Year for 2016. For the first time ever, two different shades share the influential title. They represent a blended palette of soft pastels, "a balance between a warmer embracing rose tone and a cooler tranquil blue,' says Pantone, the color authority. So, complement with silver or hot brights for more splash and sparkle, while thinking cruise wear, sandals, and sunsets to enjoy fashion's unprecedented moment.
Special Offers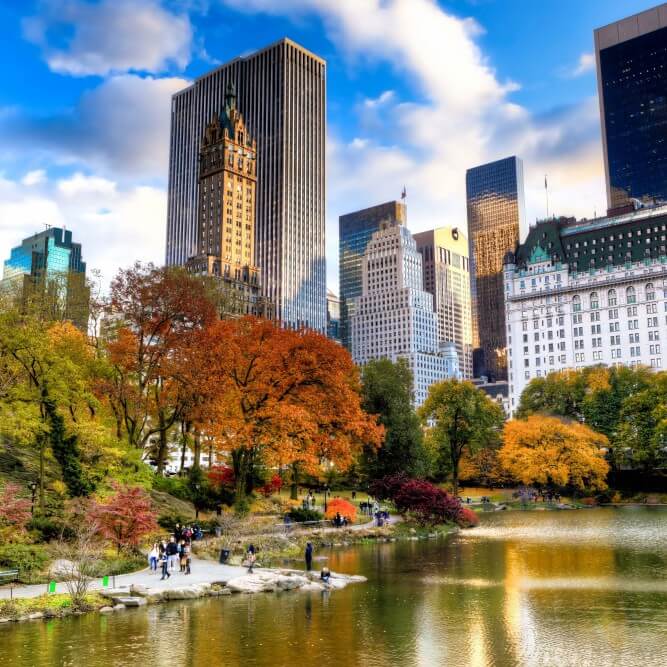 The New York Experience
Book a suite for a minimum of 4 nights and receive a significant discount on your very own New York Experience. Each suite is approximately 750 square feet and includes a small kitchenette, all in the center of New York City.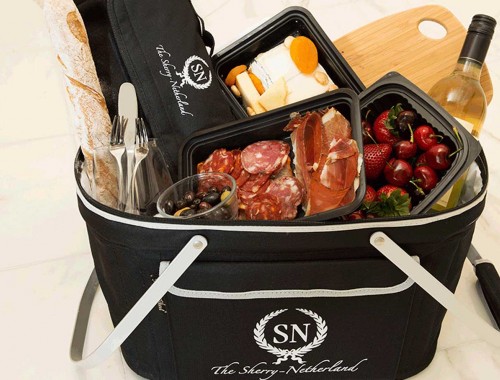 Picnic Package
Stay at The Sherry in a suite, and we will provide you with a luxurious picnic basket, filled with delicious cheeses, fruit, charcuterie, and cookies, accompanied by a bottle of wine, to enjoy in your room or suite, or in Central Park. This package is available only with a two night minimum, and may not be combined with any other package