Singing the Praises of Midtown Manhattan
---
Of all the many faces and places of New York City's five boroughs, it's Midtown Manhattan's soaring towers, glittering skyline, yellow taxis, bright lights and electric pace that first come to mind. This is the core of The Big Apple's must-see magnets; the neighborhood of famous landmarks like Rockefeller Center, Times Square, Broadway theaters, the Museum of Modern Art, Carnegie Hall, Fifth Avenue shopping, St. Patrick's Cathedral, United Nations, Central Park Zoo, the Empire State Building.
---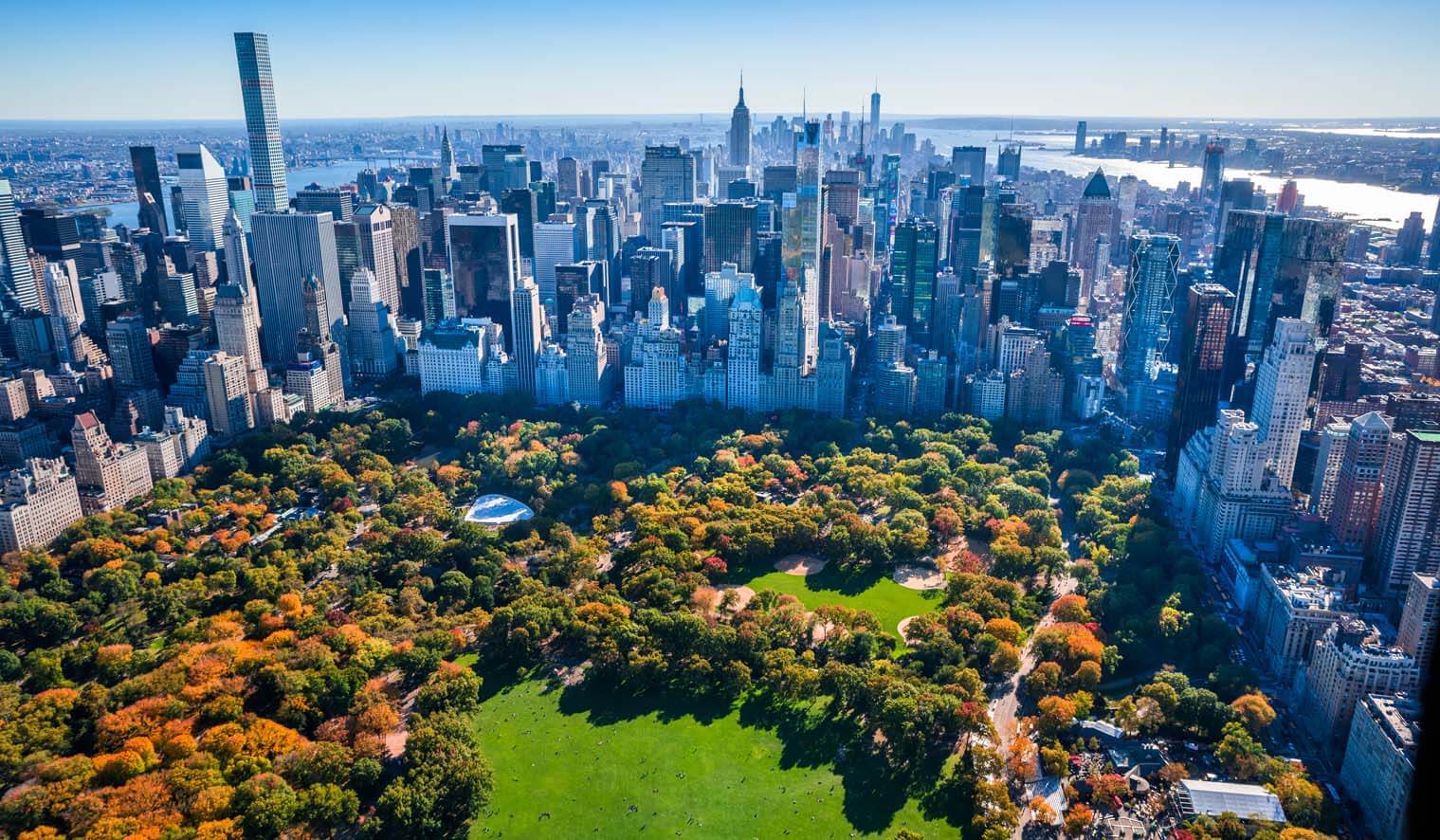 Midtown Manhattan Mapped Out
Geographically, the northern border of Midtown Manhattan touches uptown at 59th Street (Grand Army Plaza, Central Park) -- just steps from the front door of The Sherry-Netherland -- and the southern border is typically considered to be 34th Street, about 1.3 miles in the direction of downtown. Midtown spans the whole of Manhattan Island, bounded by the East River and the Hudson River to its west, about 2 miles.
Getting Around Midtown Manhattan
Using The Sherry-Netherland as home base, midtown is a surprisingly easy grid to get around on foot, even for first-timers. Sequentially numbered streets run east and west, sliced by avenues cutting north and south, making the midtown map a matter of straightforward math. More importantly, it's the emotional pull, the high energy and the vibrant pulse that make Midtown Manhattan the de facto center of the universe.
When you don't care to walk, watch the doorman at The Sherry perform cab miracles. Try it yourself; just choose a corner and raise your hand. Whistling is allowed. Alternatively, take a crosstown bus on 57th Street, or ride uptown on Madison Avenue and downtown on Fifth Avenue. Under your feet, the world's largest rapid transit system is ready to take you anywhere in a flash, 24 hours a day.
Catching a View of Midtown Manhattan
Change your perspective from land to water, admiring magnificent views of midtown's landmarks from aboard a Circle Line cruise around the island. Swap land for sky to get a bird's eye view of midtown from the quarter-mile-high Empire State Building. See forever by day or watch the setting sun reflected off thousands of skyscraper windows, etching an illuminated NYC skyline to surround your 102nd floor vantage point. At Rockefeller Center, the Observation Deck at Top of the Rock offers the best skyline view to include the Empire State and Chrysler Building.
Midtown Manhattan Immortalized in Song
Midtown Manhattan has long captured the attention of lyricists and performing artists. We were given a look at a sophisticated "Uptown Girl" in Billy Joel's video with Christie Brinkley. And everybody understands the essence of "Downtown" as described in Petula Clark's #1 pop hit of the Sixties. On Broadway in 1944, the musical "On the Town" starred three visiting sailors touring the city, dancing and singing "New York, New York, it's a helluva town / The Bronx is up and the Battery's down." The popular 1890's "East SIde, West Side" vaudeville waltz salutes "The Sidewalks of New York" as performed by a range of talent from barbershop quartets to The Grateful Dead.
Most of all, "New York, New York," is the quintessential soundtrack to celebrate the city that doesn't sleep. Frank Sinatra's signature tune in which his "vagabond shoes are longing to stray, right through the very heart of it, New York, New York" is certainly a fine tribute to the unparalleled delights of Midtown Manhattan.
Special Offers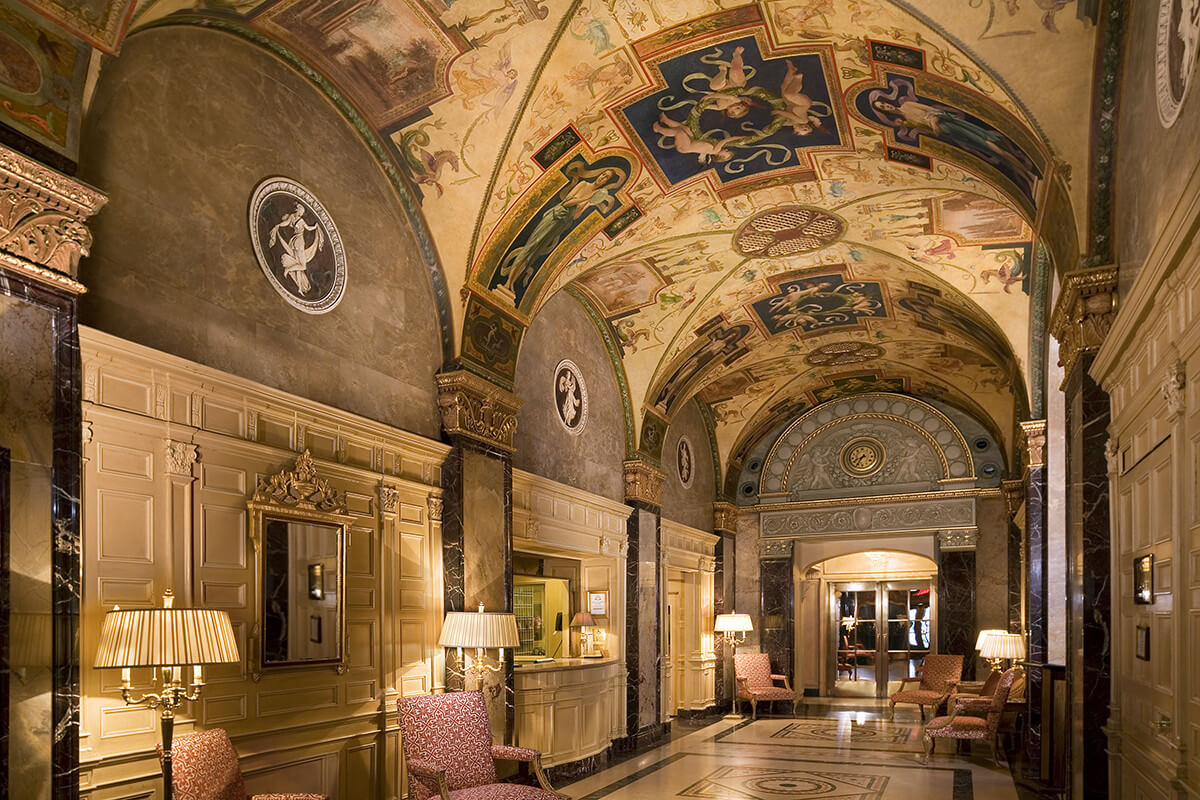 Suite Ninety Anniversary
Celebrate 90 years and book The Sherry-Netherland's Suite Ninety Anniversary package and stay in a beautiful one-bedroom suite, daily continental breakfast served via room service and a $300 credit to dine at Harry Cipriani's. Receive a bottle of champagne, a commemorative keepsake box of Louis Sherry Belgian Chocolate, and two plush terry robes to take home.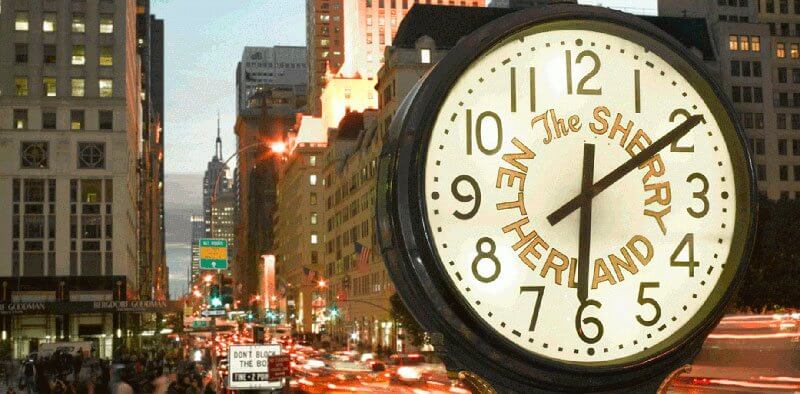 The ABC's of Luxury Shopping
Stay at The Sherry and experience the joys of shopping in our mid-town location. We will give you three $50 gift certificates, one for use at the Apple Store, one for Barneys New York, and one for Coach, to help get you started.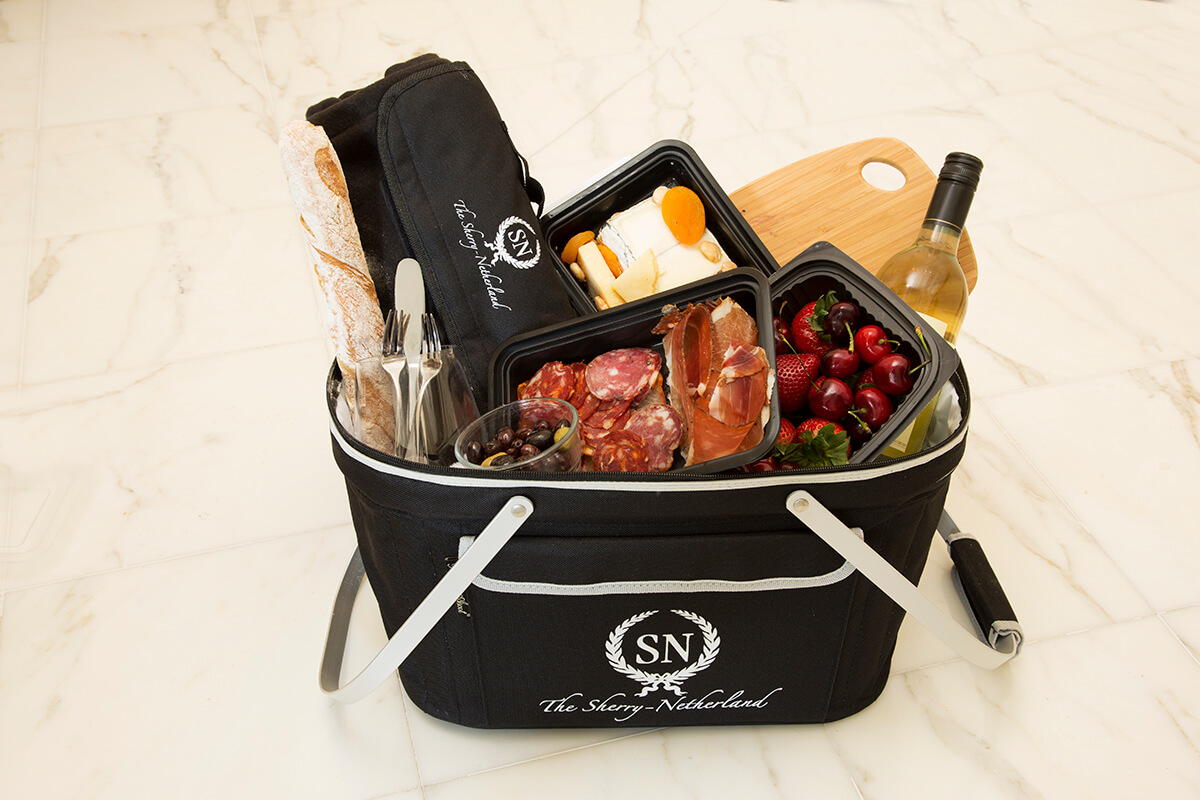 Picnic Package
Best Spring Trips 2017 – Stay at The Sherry, in a room or a suite, and we will provide you with a luxurious picnic basket, filled with delicious cheeses, fruit, charcuterie, and cookies, accompanied by a bottle of wine, to enjoy in your room or suite, or in Central Park. This package is available only with a two night minimum, and may not be combined with any other package